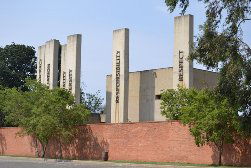 JOHANNESBURG
Johannesburg, South Africa's biggest city and capital of Gauteng province, began as a 19th-century gold-mining settlement. Its sprawling Soweto township was once home to Nelson Mandela and Desmond Tutu. Mandela's former residence is now the Mandela House museum. Other Soweto museums that recount the struggle to end segregation include the somber Apartheid Museum and Constitution Hill, a former prison complex. Jozi, Joburg, or "The City of Gold",[11][12] is the largest city in South Africa, classified as a megacity,[13] and is one of the 100 largest urban areas in the world
CLICK FOR VIDEO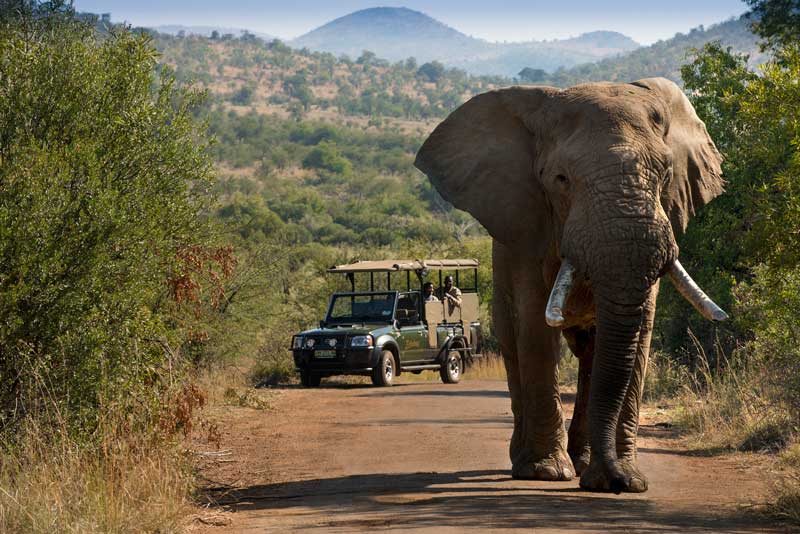 PILANESBERG GAME DRIVES
As a Big 5 Reserve – only 2.5 hours from Johannesburg – the Pilanesberg National Park is the perfect destination for travellers wanting a safari experience, but who are pressed for time. A One Day Safari allows you to enjoy three hours safari , Pilanesberg is home to more than 7,000 animals, including the Big 5, and 360 species of birds and promises thrilling game viewing in a malaria-free environment .
CLICK FOR VIDEO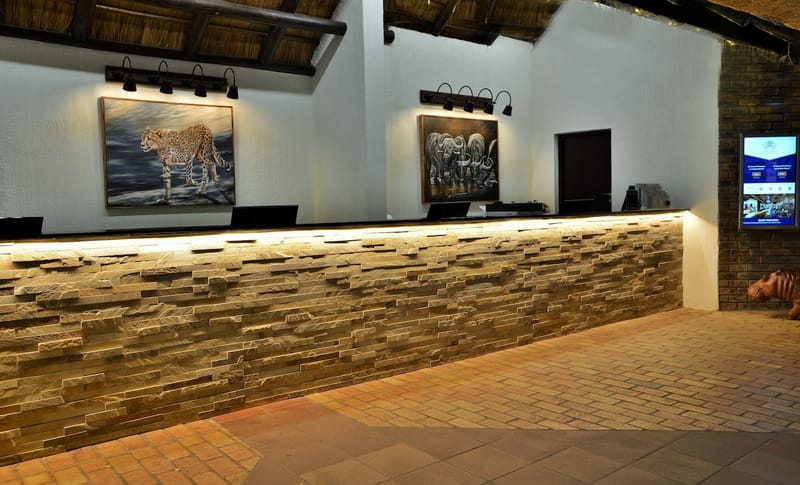 BAKUBUNG BUSH LODGE
CHECK INTO BAKUBUNG BUSH LODGE FOR A TRUE SAFARI EXPERIENCE. INCLUDES BREAKFAST AND DINNER AND 1 GAME DRIVE. IF YOU PREFER MORE DRIVES I CAN ARRANGE THEM FOR YOU AT AN ADDITIONAL COST
CLICK FOR VIDEO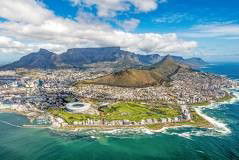 CAPETOWN
Cape Town is one of South Africa's three capital cities, serving as the seat of the Parliament of South Africa.[6] It is the legislative capital of the country, the oldest city in the country, and the second largest (after the city Johannesburg). Colloquially named the Mother City,[7][8] it is the largest city of the Western Cape province,[9] and is managed by the City of Cape Town metropolitan municipality.This page is used for listing the features offered by your company/service. You can add any feature you want or edit the ones that are already listed. You can edit all of this text and replace it with what you want to write. The city is known for its harbour, for its natural setting in the Cape Floristic Region, and for landmarks such as Table Mountain and Cape Point.
CLICK FOR VIDEO
INCLUDED IN YOUR TRIP
* ROUND TRIP AIRFARE FROM CINCINNATI WITH BRITISH AIRWAYS * 4 NIGHTS JOHANNESBURG AT THE HILTON SANTON INCLLUDING BREAKFAST AND DINNER * 1 NIGHT BAKUBUNG BUSH LODGE BREAKFAST AND DINNER * 3 HOUR SAFARI IN PLIANESBURG * FLIGHT FROM JOHANNESBURG TO CAPETOWN * 3 NIGHTS CAPETOWN WITH ALL TOURS LISTED ABOVE * TAJ CAPETOWN HOTEL INCLUDING BREAKFAST OR SIMILAR *ALL TRANSFERS FROM AIPRORT TO ALL HOTEL AND TOURS RATE $3699 PER PERSON DOUBLE OCCUPANCY CALL FOR SINGLE OCCUPANCY DEPOSIT $300 2ND DEPOSIT $500 DUE JUL 1, 2023 CANCELLATION INSURANCE IS RECOMMENDED APPROXIMATE $240. IT DEPENDES ON YOUR BIRTHDAY. YOU ALSO HAVE THE OPTION OF OBTAINING INSURANCE ON LINE WITH OTHER COMPANIES IF YOU FIND IT COST LESS.
CLICK FOR VIDEO
OPTIONAL TOURS
SINCE WE ARE CHANGING PLANES GOING AND RETURNING IN LONDON YOU CAN CHOOSE AND OPTIONAL TOUR OF LONDON OR A DAY HOTEL. WE ARRIVE AT 10:10AM AND DEPART AT 6:20P. Rates start at $75 per room